Tooth-Colored Fillings - Homewood, AL
Repair Your Child's Cavities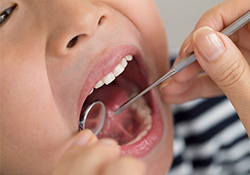 Most children will experience one or more cavities during their formative years, despite their parents' and dentist's best efforts. This dental problem is highly common, and while Dr. Bajjalieh strives to prevent them whenever possible through dedicated preventive care, our team also has a solution at the ready to correct the damage: natural tooth-colored fillings.
Natural tooth-colored fillings are crafted from tooth-colored composite resin and 100% free of potentially harmful mercury. They'll blend right in with your son or daughter's confident smile! Contact our Homewood, AL practice today if you have any questions, or if you're ready to schedule a first pediatric appointment.
What is the Process for Getting a Natural Tooth-Colored Filling?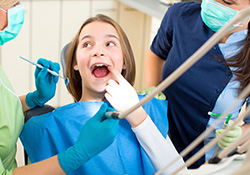 In most cases, placing a filling will only require one appointment. After numbing your child's mouth with local anesthetic and providing additional comfort techniques (like sedation dentistry) as needed, Dr. Bajjalieh will start by removing the damaged portions of the tooth. She will take care to preserve as much of the remaining healthy structure as possible during this process. Then, the composite resin will be applied to the area and sculpted into place before we harden it with a curing light.