Children's Dentistry - Homewood, AL
Comfortable & Comprehensive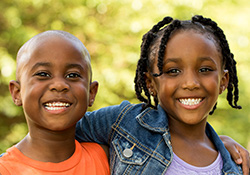 The dentist's office shouldn't have to be a scary place that your son or daughter dreads visiting every time. At Alabama Pediatric Dentistry, we specialize in kid-friendly treatment that's always gentle, friendly and perfectly suited to your loved one's growing smile.
Dr. Michelle Bajjalieh is a Board-Certified pediatric dentist with well over a decade of experience, and forming wonderful relationships is always a top priority for her. She sincerely hopes to be able to grow with her patients and their families for many years to come. Please contact our Homewood, AL office today if have any questions, or if you're ready to schedule an appointment for your child.
When Should My Child See a Dentist for The First Time?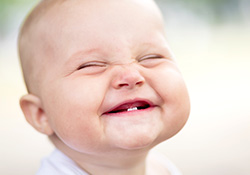 We recommend that parents plan a first dental appointment when their child's first tooth emerges from the gum line, which usually happens between the ages of 6 to 12 months or by their first birthday.
This may seem very early, but starting preventive care from a very young age will have enormous benefits for your loved one's oral health well into the future. In today's world, more than one in four children have cavities by the time they reach the age of four, and decayed baby teeth can greatly increase the risk of having decayed permanent teeth as well. By establishing a dental home and building good habits right away, your child will be healthier and happier!
What Ages Can Come to Alabama Pediatric Dentistry?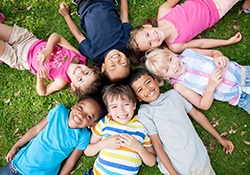 Dr. Bajjalieh is happy to see infants, toddlers, teenagers, young adults and everyone who falls somewhere in-between! She even has patients who are currently in college. Every age range needs a unique approach to dental care, and our team provides a wide range of kid-friendly services with something for everyone. For instance, school-aged children will need the preventive support of dental sealants and fluoride, while teenagers may require more advanced services like TMJ therapy, dental crowns or sportsguards. We look forward to seeing our patients' smiles grow and flourish!