Restorative Dentistry - Homewood, AL
Rebuild Your Child's Smile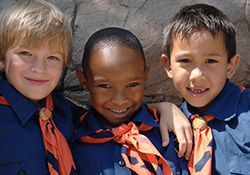 Despite our team's best efforts, it's likely that children will end up with a dental problem at one point or another in their early lives. Whether the situation is as simple as a small cavity or as serious as bad tooth pain that leaves them in tears, don't hesitate to reach out to Alabama Pediatric Dentistry for restorative assistance. Dr. Michelle Bajjalieh offers several quality options that can rebuild strong, healthy teeth and give your child back the beautifully happy smile they deserve. Contact us today here in Homewood, AL today to schedule a first visit.
Natural Tooth-Colored Fillings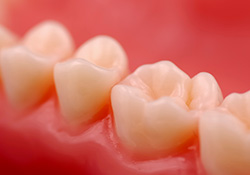 Over 90% of the population in the United States will experience at least one cavity over the course of their lives, and many of these cases happen at a young age. This situation may be distressing to parents at first, but rest assured that our team can handle the situation with a natural tooth-colored filling. Dr. Bajjalieh uses high-quality materials that are conservative.
Pediatric Crowns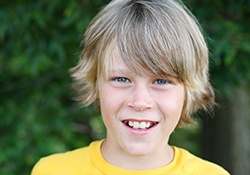 If your child has a tooth that's become too significantly damaged or decayed to support a filling, a dental crown is the next option. Dental crowns are high-quality restorations that are designed to cover and protect the entire visible surface of the tooth, keeping it safe from further infection while also rebuilding its appearance and strength. Dr. Bajjalieh may recommend this service for baby teeth. She offers a wide array of options and she always uses the best materials for a final result that's safer, more comfortable, and more confident.
Root Canals/Pulpotomies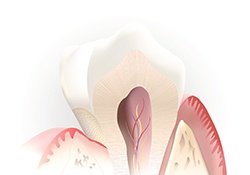 Serious, sustained tooth pain is often a sign of a serious infection, and we strongly recommend that parents bring in children with this scary symptom right away. Root canal treatment is a safe and effective way to remove diseased pulp from within the primary tooth and prevent it from having to be removed. Dr. Bajjalieh may also perform a pulpotomy, which can be thought of as a "partial" root canal that removes some sections of pulp from the primary tooth while stabilizing the healthy structure.
Learn More About Root Canals/Pulpotomies
Tooth Extractions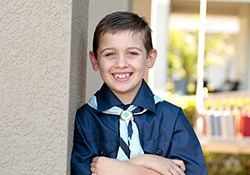 Removing natural teeth will never be our team's first recommendation when it comes to your child's ongoing oral health, and we'll do whatever we can to help them maintain a smile that is fully complete and stable. However, there are situations where extraction can become necessary to protect their wellbeing – for instance, if a baby tooth is overstaying its welcome and preventing the adult tooth from safely emerging through the gum line. Cases of traumatic dental injury or advanced infection may also inevitably require this service. Our team offer sedation dentistry in order to make this experience as comfortable as possible for your child.
Direct Bonding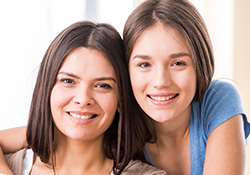 Even small smile issues like chipped enamel or dark stains can detract from your child's sense of self-confidence over time. Thankfully, direct bonding is an easy and effective way to correct the problem in just one appointment. Our team will apply tooth-colored composite resin to the requested area and sculpt it into a pleasing shape that restores the tooth's natural appearance and function. As long as your loved one brushes, flosses, and attends regular checkups, the improvements should last for several years.
Space Maintainers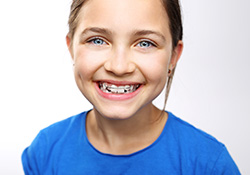 Your child's baby teeth may be small, but they have some big responsibilities in their early years. Kids will use them to learn how to bite, chew, and speak correctly. They'll also hold a space open for the permanent teeth and guide them towards their proper positions. Unfortunately, your son or daughter may lose one or more baby teeth much too early, which can lead the adult teeth to drift out of place and become overcrowded or crooked instead.
To prevent this, Dr. Bajjalieh can provide a space maintainer that maintains a clear, proper space for the eventual tooth until it's ready to make its appearance. This type of device comes in fixed and removable versions, and our recommendation will depend on your child's current age and level of maturity.