Emergency Dentistry - Homewood, AL
Is Your Child in Pain? Call us!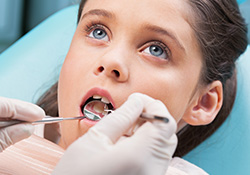 Dental emergencies are always unpleasant experiences, but they can become especially frightening when your child is the victim of one. At Alabama Pediatric Dentistry, our team will make every possible effort to assist your family as soon as possible, so don't hesitate to contact us for emergency care. If you are unable to reach our Homewood, AL practice right away, here are some tips for what to do when faced with common emergency situations:
My Child Knocked Out A Baby Tooth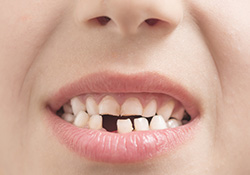 While the loss of a baby tooth is not typically considered an emergency, we still encourage you to contact us so that Dr. Bajjalieh can assess the situation. If the tooth was lost very prematurely, a space maintainer may be recommended.
My Child Knocked Out An Adult Tooth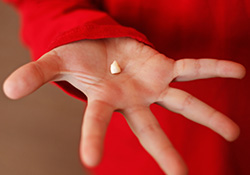 If you still have the tooth, always handle it by the crown instead of the root. Rinse the crown with water (do NOT use soap or scrub it in any way) and then try to have your child place it back into its original socket and hold it in place. If this isn't possible, place the tooth in a container of cold milk instead. You can also have your son or daughter hold the tooth within their cheek if they're old enough – don't let them do this if there's a chance they may accidentally swallow it. Don't wait to contact our practice!
My Child Has An Object Stuck In Their Teeth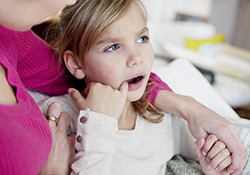 Try using dental floss to gently remove the object. Do NOT use a sharp tool, metal silverware, or anything plastic. If you can't dislodge it, contact our practice right away.
My Child Has A Bad Toothache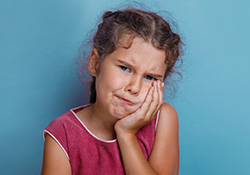 Start by rinsing their mouth with warm water. Is it possible that's something caught between the teeth? Rule out this possibility first. If the pain persists, contact our office. A cold compress held against the cheek can help you child feel more comfortable in the meantime. It is okay to give them an oral reliever, but do NOT apply heat, a topical pain reliever, or any kind of aspirin. This could damage the gums!
How Can I Help My Child Avoid Dental Emergencies?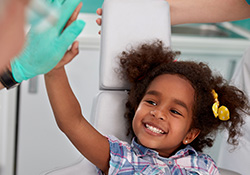 Dr. Bajjalieh has some helpful tips for how to reduce your son or daughter's risk:
Make sure to schedule checkups and cleanings every six months! Our team will be able to discover any damage or decay right away before it can cause serious harm. Also, encourage good oral hygiene habits at home.
Don't let your child chew on ice or popcorn kernels.
Minimize your child's exposure to foods that are very sticky or tough.
If your child plays a sport, make sure that they always wear an athletic sportsguard.