Pediatric Sedation Dentistry - Homewood, AL
Helps Kids Stay Calm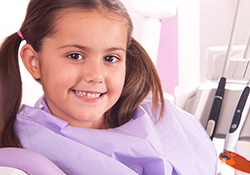 At Alabama Pediatric Dentistry, we do our best to help all of our special patients feel truly at ease in our office. However, Dr. Michelle Bajjalieh also understands that this can't always be accomplished through normal means – maybe your child is too young to receive dental care safely under their own power, or maybe they have special needs that make it too hard for them to sit still throughout treatment. Whatever the situation is, you can trust in our team to make their experience safe and comfortable with the help of sedation dentistry.
We offer several techniques that come in varying shades of intensity, and Dr. Bajjalieh can discuss them all with parents in order to decide on the best option for their son or daughter. Contact our Homewood, AL location today to get started!
Nitrous Oxide Sedation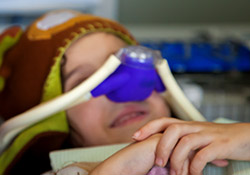 Nitrous oxide (also known as "laughing gas") is a very mild dental sedative that can be safely provided to all ages. The process is simple – once your child is comfortable in the treatment chair, we'll gently attach a mask over their nose that will start administering nitrous oxide mixed with oxygen. As they breathe it in, they should begin to feel calmer and more content while still remaining fully awake.
A big benefit of this sedative technique is that once the mask is removed, normal breathing will quickly eliminate the nitrous oxide from the body and return your child to normal. This means that they can go back to school or run errands with you without hardly any downtime.
Hospital OR Sedation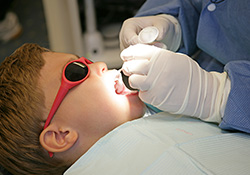 In dire cases where the patient is highly fearful, too young to sit still for treatment, or has special needs that are not handled well with nitrous oxide and oral conscious sedation, Dr. Bajjalieh will likely recommend hospital OR sedation as the safest option. This type of sedation will render your child fully asleep throughout the treatment process, and the hospital setting allows our team to monitor their condition closely every step of the way to ensure safety. When leaving, parents will be provided with all the post-operative instructions they need to help their loved one have an optimal recovery.