Pediatric Root Canals & Pulpotomies - Homewood, AL
Rescue Infected Teeth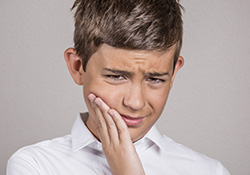 Extreme pain and sensitivity in a specific tooth should never be ignored, especially when your child is the victim of it. It's possible that a serious infection has managed to reach the inner layers of the tooth, infecting the pulp and threatening its continued existence in their smile. Thankfully, Dr. Bajjalieh offers root canals and pulpotomies as effective restorative methods that can remove harmful bacteria while preserving the tooth. This service is available for primary (baby) teeth, so don't hesitate – contact us today to schedule an appointment for your loved one here in Homewood, AL!
What is a Root Canal?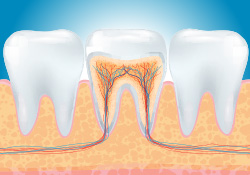 During root canal treatment, our team will access the inner chamber of your child's tooth and remove the infected pulp within, replacing it with a safe, biocompatible substitute. Then, the tooth is thoroughly sealed once more to prevent further reoccurrences of infection. A pediatric crown will be the likely finishing touch, rebuilding the tooth's strength and structure.
What is a Pulpotomy?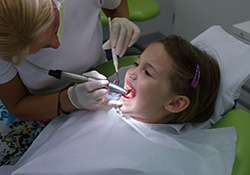 A pulpotomy can be thought as a "partial root canal," and Dr. Bajjalieh will typically recommend this service if a primary (baby) teeth is in need of treatment. Instead of fully removing the tooth's inner pulp, our team will only eliminate the damaged portions while stabilizing the healthy remainder. The tooth will be fully disinfected and sealed as the final step.
Why Do Baby Teeth Need Root Canals & Pulpotomies? Aren't They Going to Fall Out Anyway?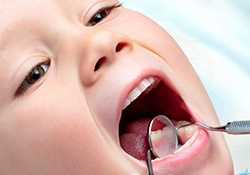 It's true that baby teeth will be lost somewhere between the ages of 6 and 12 – but maintaining them until that time comes should still be an important priority for parents! These teeth help your child speak clearly and chew their favorite foods. They also serve as a placement guide for the developing adult teeth. If baby teeth are lost prematurely, the permanent versions may emerge improperly or crookedly, resulting in serious oral health problems. Dr. Bajjalieh can guide your loved one through this treatment process very comfortably!