Checkups & Cleanings - Homewood, AL
Protect Growing Teeth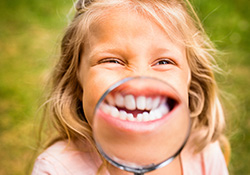 Regular checkups and cleanings are the backbone of every lifelong smile and it's never too early to establish this healthy habit for the youngest members of your family. At Alabama Pediatric Dentistry, Dr. Michelle Bajjalieh will always personalize her preventive approach to match your child's current age and maturity, pinpointing any concerns at their earliest, most harmless stages. We'll always send them off with a smile that feels wonderfully clean and confident! Contact our office here in Homewood, AL to schedule a first appointment.
What Will Happen During My Child's Checkup?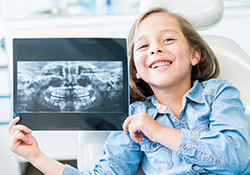 We strongly recommend that parents schedule checkups and cleanings for their children at least every six months, or twice each calendar year. During this process, Dr. Bajjalieh will thoroughly review every aspect of their developing smile, including each emerged tooth, their gum tissue, their bite, their jaw and existing restorations (like fillings and crowns) that are in place. She will also carefully screen for any signs of developmental abnormalities, which can become noticeable at a very young age; the earlier we can discover and identify these potential concerns, the simpler and more successful treatment will be.
If your child is old enough, our team will capture X-rays so that we can view the areas that are too well-hidden from the naked eye. We may also go over the following topics with parents:
Teething
Negative oral habits like thumb sucking, tongue thrusting, etc
Good oral hygiene habits at home
Proper nutrition
What Will Happen During My Child's Cleaning?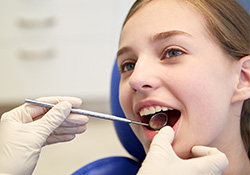 While checkups should begin during the first year of your son or daughter's life, professional cleanings will likely follow once they are old enough to sit still in the treatment chair. Even kids who do an excellent job of brushing and flossing at home every day can miss areas of their mouth by mistake, leading to the development of decay-causing plaque and tartar. Our team will be very gentle with your loved one's little smile, eliminating these harmful accumulations and reducing their risk of cavities.